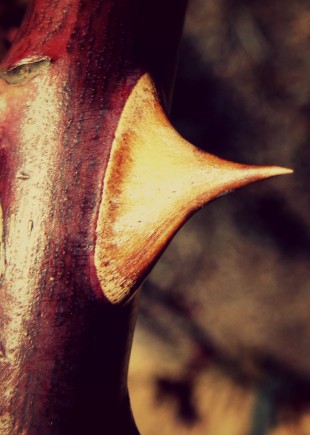 Rune Study : Thurisaz
Thurisaz : Thorn; Giant
Thurisaz represents the giant, the thorn. A deep wounding or seemingly impossible challenge. It brings to mind a thicket that tears at our skin, and makes it almost impossible to move. A giant in our path, blocking the way forward. The energy of Thurisaz is powerful and dynamic, and can signify a need to center oneself in consciousness. This rune is about ordering chaotic forces, and honing one's own force of thought.
Continue Reading →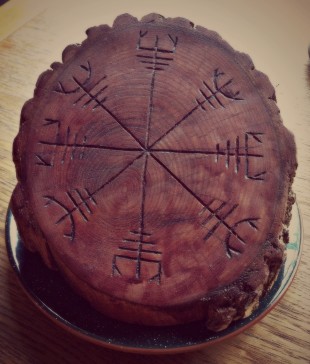 How I met the runes… A vitki's story.
I have been asked alot recently about when and how I started practicing or learning about the runes. So I decided to write down my story, and share my experiences.
Once upon a time, I was 13 years old, and in the library at my highschool. While surfing the net, (I honestly have no idea what I was looking at before!) I stumbled upon a page about the runes. Immediately captivated by them, their use as a divinatory tool, and their potential use in healing and magic work, I printed off everything I could find.
Continue Reading →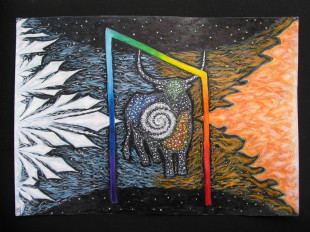 Rune Study : Uruz
Uruz : Aurochs (Old Norse)
The aurochs is a now extinct breed of wild oxen. To the peoples of Northern Europe, this animal held a sacredness similar to the Buffalo to the Indigenous people of North America. This beautiful, powerful animal was a source of food, hide, and all parts were used. The aurochs was deeply respected, and a rite-of-passage for young men was to overcome one in the wild.
The runic energies of this rune speak loudly of tenacity, endurance and raw power. The vital life-force of these animals was recognized, and Uruz shares this energy. Looking at this rune in the context of the inner journey, this runic energy represents the spark of life within all of us. The drive to grow, learn, and survive. It is a primal force, and immensely strong. Uruz reminds us that we all carry this fire within us, and we must choose to use that when it is needed. If we face a challenge that seems insurmountable, we can remember we carry the force of creation within us.
Continue Reading →