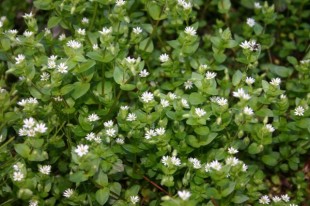 Herbal Medicine Chest : Herbs in your backyard!
*THIS IS AN ARTICLE WRITTEN BY SUSUN WEED, WRITTEN FOR HER E-ZINE: WEED WANDERINGS*
***I have sent emails asking permission to post this here, and have not heard back as of yet. I am not intending to step on anyone's toes, or claim this work as my own. I simply desire to share the work of an herbalist and plant-ally whom I admire greatly and have a deep personal respect for. If I am contacted and asked to take this down, I will. Please note that NONE of the following words are my own, and I do not take any credit for them. The following article was written by Susun Weed. Thank you. ***
"Don't kill, spray, tear up, or destroy the weeds in your garden, yard, and fence rows. Many of them are actually highly-regarded, widely-used, and extremely-valuable medicinal herbs! What could be easier than growing an herb garden with no effort? Of course, you'll have to harvest your weeds, but you would do that anyhow: it's called weeding.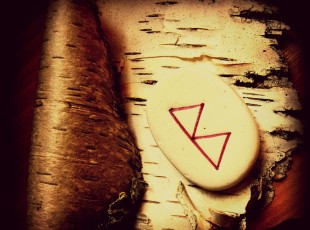 Rune Study: Berkana
Berkana: Birch

This might be one of my favourite runes…Her energies are so beautiful, protective and powerful. This is the rune of becoming; embodying the maternal goddess energy. The shape of the rune speaks volumes, taking the form of a pregnant mother's breasts and belly. The peoples of the North experienced the cleansing and protective powers of birch trees. Groves or circles of birch were viewed as very sacred and safe place; a secret sanctuary when one needed it most.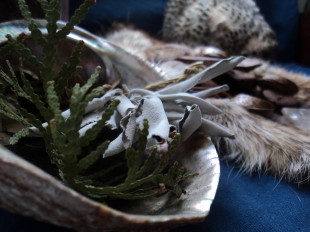 Healer, heal thyself!
I have been recently involved in a Women's Healing Circle, hosted by a local Native Outreach and Resource center.  The experiences I have had there, the welcome I received from the wonderful women there, has been beautiful.  I am so grateful for the openness of my sisters there, even though I am not an Indigenous Canadian.  We meet weekly and hold a ceremony, talking about what we are each working through that week, what we are thankful for, and learning from one another.
One of my sisters who has described one of her gifts being healing others, said something interesting to me one week.  She had been feeling sick, and overworked, and expressed that she wished someone would help her heal, for she couldn't heal herself, only others.
This confounded me.  I assumed that healers following their traditional approaches, with access to their ancestral wisdom, would know that they could indeed heal themselves.  It has been my understanding ever since coming across teachings like that of Susun Weed and the Wise Woman Tradition, that Wise Women have the ability, and the obligation to heal themselves and others.